PCSD...What's The Word?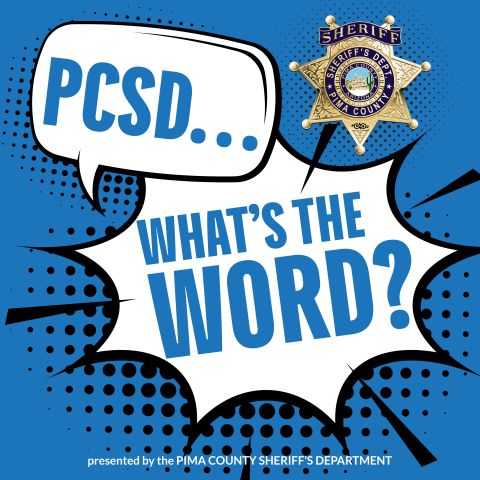 Check Out Our New Podcast!
Hear what's happening inside the department, learn about topics trending here in Pima County, and learn more about the people behind the badge. Join our dynamic hosts, former Tucson news personalities, Kevin Adger & Angelica Carrillo.
You can listen to our YouTube Playlist below.
Our Show is available on most podcasting platforms. It is a free monthly show with the publishing schedule dependent on staff schedules.